Lights And Laughter
(2001) An hour-long audio cassette. Jewish storyteller Joel ben Izzy spins Hanukkah Tales for the young and young-at-heart.
Claire Schoen: Sound editor/mixer
Old City Press: Executive Producer
Award: Parents' Choice Gold Award
Program Summary: Though Joel ben Izzy has been telling stories all his life, he began his professional career in 1983, after graduating from Stanford with a degree in English, Creative Writing and Storytelling. After a year performing in and around San Francisco, he set off to travel the world, gathering and telling stories. Joel has been spinning tales ever since, both to live audiences and through his CD recordings. In Lights and Laughter, Joel tells the story of Hanukkah as you've never heard it before, along with seven other tales to keep you smiling all eight nights.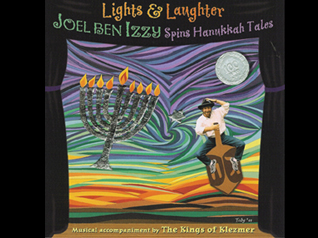 photo by Taly Rutenberg
Link to Joel Ben Izzy's website